Team Garvan : Run for Research
Team Garvan's "Run for Research" squad is a dedicated group of people who are fundraising to support medical research into major diseases through the Garvan Institute of Medical Research. We are excited to be running again in 2018.
What we have achieved
41
Fundraisers
5
Teams
266
KM Trained
36
Hours Trained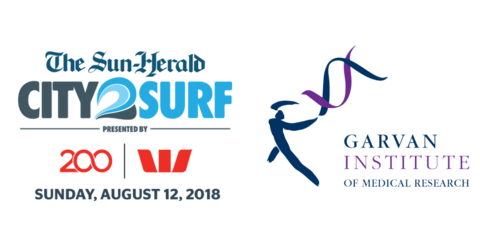 Research at Garvan
Research at Garvan contributes to knowledge that will ultimately lead to earlier diagnosis, new therapies and prevention or cure of a range of diseases including cancer, diabetes, Alzheimer's, osteoporosis and many more. 
For every $1 Garvan receives in government funding, we need to raise an additional 70 cents to ensure our scientists can continue their essential work. So many breakthroughs have already been made but there is still a long way to go.
Team Garvan is taking on the challenge of the City2Surf to raise funds to support the best and most promising research.
Join us today and together let's Run for Research!